The fourth issue of KAGRA Scientific Congress Newsletter is now online.
Contents of this issue:
p.2 Directions: bKAGRA installation (almost) finished !!
p.3 Future: Upgrading KAGRA?
p.4 Kamioka Local: Hida Space Science Museum
p.5 Report: Demographic Survey 2018 by diversity committee
p.8 Meetings: F2F at NAOJ, F2F at ICRR, KIW6 at Wuhan, China
p.10 Poster Award Winners
p.11 Newly Joined: Aoyama Gakuin Univ., KIAA Peking Univ.
p.13 New collaborators, We hear that ..
Download
High Resolution PDF 15.4MB
Standard Resolution PDF 6.8MB
Low Resolution PDF 3.8MB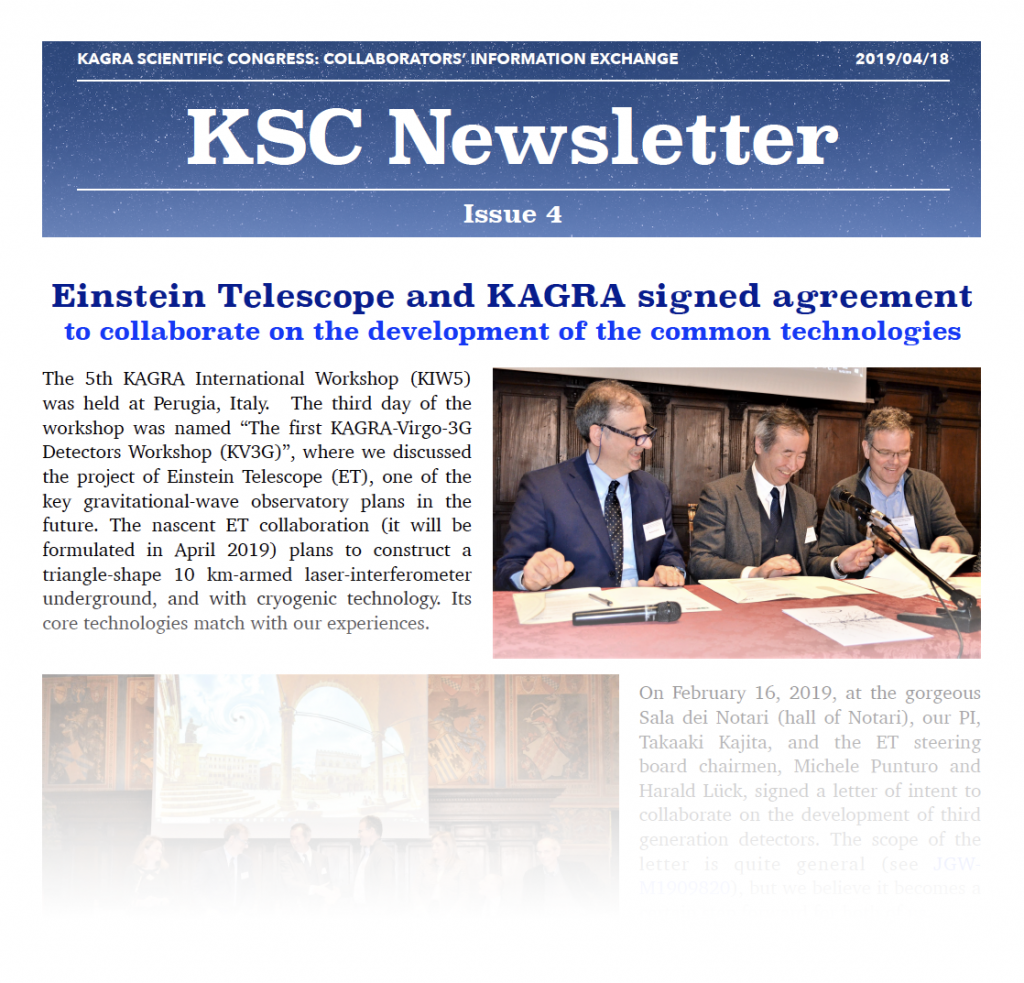 Links:
Third Issue of KAGRA Scientific Congress Newsletter (Dec. 2018)
Second Issue of KAGRA Scientific Congress Newsletter (Aug. 2018)
Premiere Issue of KAGRA Scientific Congress Newsletter (Apr. 2018)